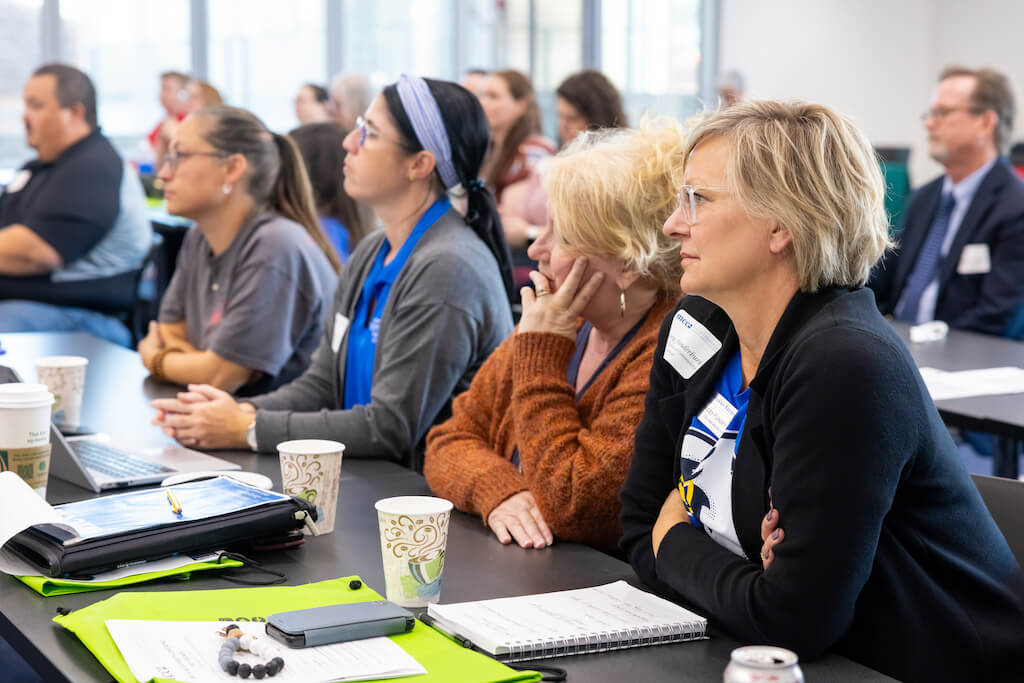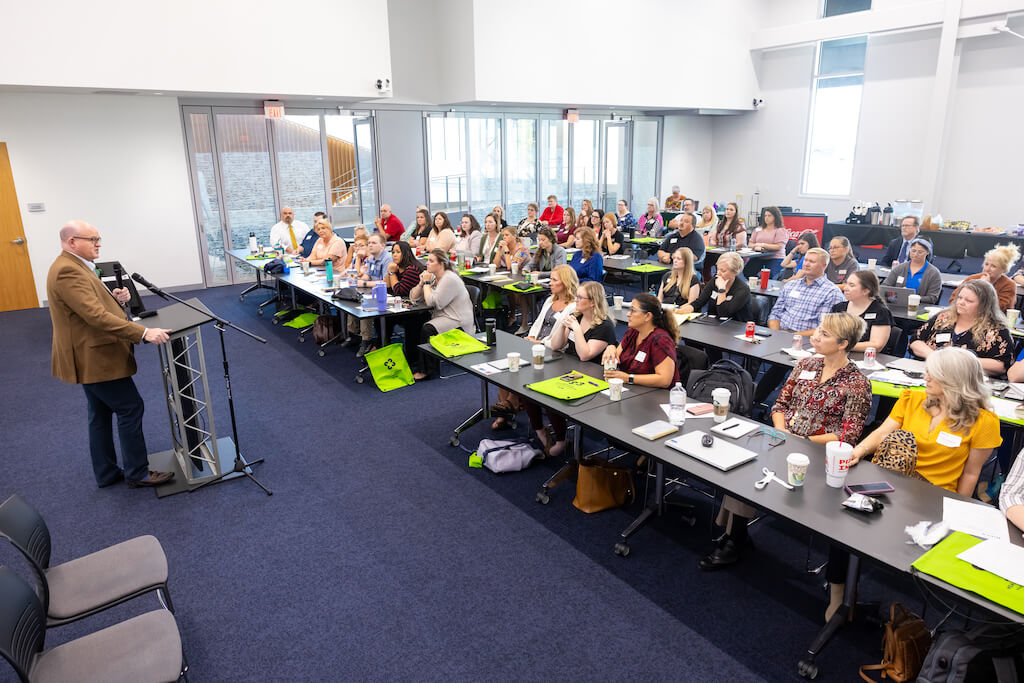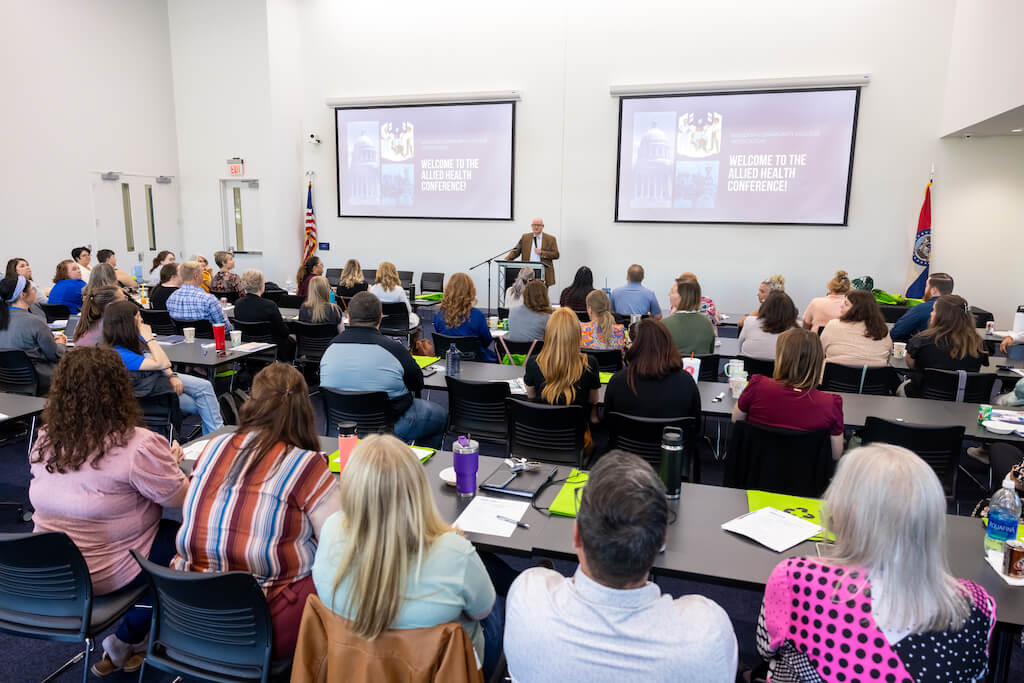 Missouri Community College Association wraps up 2023 Allied Health Conference
(Springfield, MO) - The Missouri Community College Association (MCCA) held its 2023 Allied Health Conference on September 29 at the Robert W. Plaster Center for Advanced Manufacturing on the Ozarks Technical Community College campus in Springfield, MO.  
The conference welcomed health science faculty and staff from Missouri's community colleges. It offered opportunities for knowledge enhancement, peer connections and insights into healthcare advancements. The conference aimed to promote professional growth, foster collaboration and facilitate networking. Attendees engaged in discussions, exchanged innovative ideas and explored resources, including grant opportunities in allied health.
MCCA Director of Professional Development and Member Engagement Cliff Judy expressed satisfaction with the event's outcome: "The 2023 Allied Health Conference exemplified the MCCA's commitment to supporting excellence in healthcare education. We are thrilled with the enthusiasm and dedication demonstrated by our participants and look forward to seeing the impact of their work in the field."
The event featured keynote speakers and presenters who shared their insights and expertise with attendees. Among them were:
Dr. Aaron Light, Dean of Health Sciences at Ozarks Technical Community College (OTC)

Dr. Leigh Williams, Director of Allied Health at Ozarks Technical Community College (OTC)

Nancy Rios, Region 7 Administrator for the Health Resources & Services Administration (HRSA)

Jill Williams, Vice President of Workforce Development at the Missouri Hospital Association

Andrew Hedgpeth, Vice President of Human Resources at CoxHealth

Dr. Theresa Koewn, Director of the MSCC Program at Central Methodist University
For more information about the MCCA and future events, visit https://www.missouricolleges.org/.