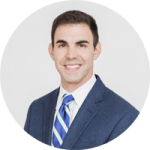 Brian Millner
Brian Millner is the President and CEO of the Missouri Community College Association. Formerly serving as Chief of Staff at the University of Missouri and as the legislative director for the Missouri Department of Economic Development, Millner began his tenure in September 2017.
Presidents and Chancellors Council
The Missouri Community College Association is governed by the Presidents and Chancellors Council. This group is comprised of the president or chancellor of each of Missouri's community colleges, who meet on a monthly basis.
MCCA's Advisory Board supports association members' professional development, provides members with opportunities for networking, and advocates on behalf of community colleges. The Board is elected by MCCA's general membership and includes representatives of each of the association's departments — administrators, classified staff, faculty, and trustees.
Kathryn Neff | Chair
Administrative Department
Mineral Area College
Elected 2019; term through 2023
Ann Hartley | Vice-Chair
Trustee Department
East Central College
Elected 2021; term through 2025
Kristy Edmondson | Chair-Elect
Classified Staff Department
Metropolitan Community College
Elected 2021; term through 2024
Melissa Wittmer | Past Chair
Faculty Department
Ozarks Technical Community College
Elected 2017; term through 2022